JR WPH IN FRESNO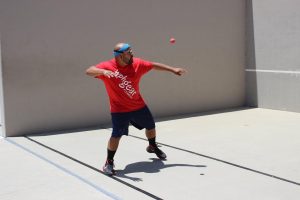 Fresno, California, WPH Press, 8/8/17- JR WPH proudly hosted a instructional at Fresno's Hotter Than Heck 3-Wall event on the first weekend in August, with WPH Outdoor pro and WPH Certified Coach Sal Duenas educating the youngsters on the importance of hydration, stretching and point-play strategy. "A lot of athletes, both young and old, do not take the sun seriously enough when they train and compete outside in the summer," stated WPH Development Director David Fink. "Failure to hydrate and prepare for the sun can have dramatic and even fatal consequences. Our goal in Fresno was to stress the importance of hydrating before, during and after training and competing in the sun, making sure that athletes fuel and replenish with electrolytes and the necessary minerals to avoid heat stroke and dehydration."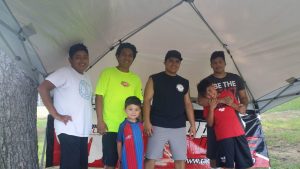 Along with the hydration education, Coach Duenas introduced various stretching and warm-up exercises to prepare the junior players for playing a handball match. Coach Duenas then observed and coached the junior players during point-play situations. Thank you very much to Coach Duenas for teaching important lessons to the next generation of handball stars.
Keep an eye out on juniorhandball.org, as new clinic opportunities and recaps pop up weekly. Want to coach a clinic or a junior handball program? Need more information regarding junior handball? The Junior WPH group spans multiple countries, continents and oceans with clinics happening daily. We can help! Contact WPH Development Director David Fink at fink@race4eight.com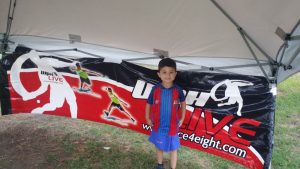 To enable Junior WPH to continue to host junior handball clinics and tournaments across North America with Certified WPH Coaches, the World Players of Handball invites you to make a tax-deductible donation today in supporting the growth of the game. 100% of the donations received by the WPH go towards junior handball development. Donate on-line here, or send your generous gifts through PayPal (extremehandball@cs.com) or by mailing checks to: WPH, 3561 E. Sunrise Dr. Suite 125, Tucson, AZ, 85718.
WPH Youth and Donor Development Director